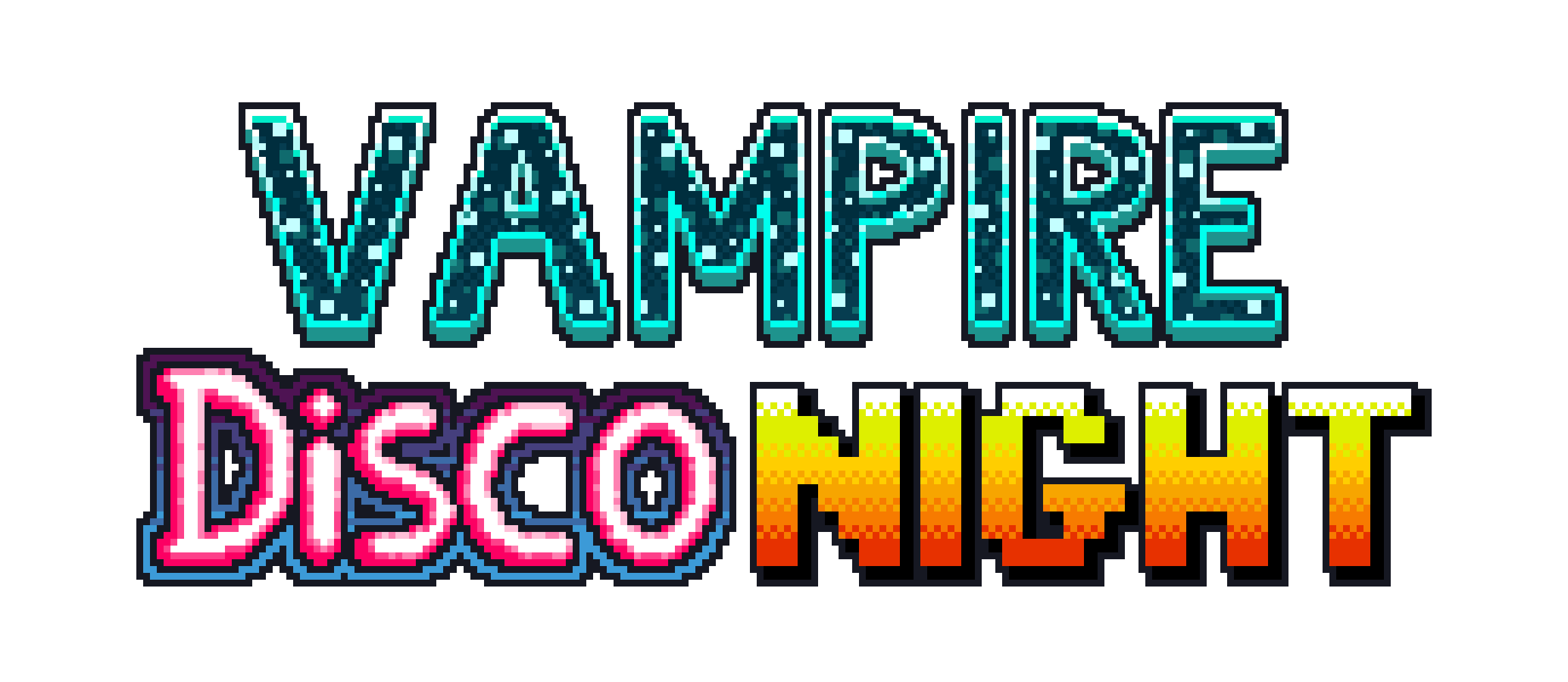 Vampire Disco Night
A downloadable game for Windows
Do you think you're cooler than CoolShades or more disco than DiscoBanana ?
Come and prove it on the dancefloor on Vampire Disco Night !
You're going to the big disco party where all of your best vampire friends enemies are.
Be the light that will defeat your opponents and become the king of the dancefloor !


Made for the UT'Game Dev Jam of february 2021

Controls :
Arrow keys to move and space to drop a disco ball

Credits :
Game dev, Game design and VFX by NaejDoree - Twitter

Pixel art by Ambrille - Twitter

Download
Install instructions
LAN version :
Only works on the same local connection, just launch VampireDiscoNight.exe and join your friends on the dancefloor
Steam version :
After unzipping add VampireDiscoNight.exe to your Steam library as a Non-steam game
Then launch your game through steam and either join your friend's game (they should be displayer as playing Spacewar) or host your own game with the Steam host button